Jilin province is one of the predominantly agricultural provinces in China, it is also a perfect place to develop biomass briquette industry. Agricultural waste is main raw material for biomass briquette production, for example: the straws and the left over after the harvest. In the past, each year, tons of straws are burned by the individual farmers in the field, which has caused serious environmental problems.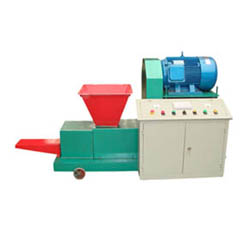 The biomass fuel technologies could turn these agricultural wastes into fuels of different forms: methyl alcohol, flammable gas and biomass briquette fuels. Since 2 years ago, the technical problems for non-grain bioethanol production has already been solved, fuel products has realized the diversification of agricultural products range. Straw is featured with large yield, renewable, low sulfur content, utilizing straw has significant meaning for ease the energy crisis, protect the energy safety.
Agriculture and biomass briquette machinery industry will be integrated organically and effectively, biomass briquette machinery is the one of the ways that can realize the energy revolution in the future, the 12th 5 years develop plan would accelerate the speed of this progress in China.